Christopher Cutts Gallery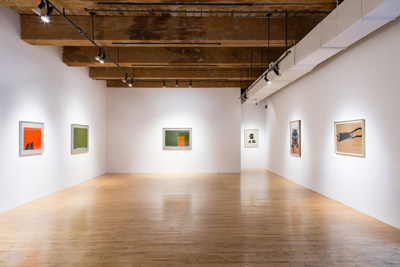 21 Morrow Avenue, Toronto ON M6R 2H9
Hours: Tues-Sat 10-6.
T:
416 532 5566
F:
416 532 7272
info@cuttsgallery.com
www.cuttsgallery.com
Instagram: www.instagram.com/cuttsgallery/.
Twitter: www.twitter.com/cuttsgallery.
Facebook: www.facebook.com/cuttsgallery.
YouTube: http://bit.ly/2fhU5n1.
Member of ADAC (Art Dealers Association of Canada).
TAG: American, Art Dealers Association of Canada (ADAC), Art Toronto 2017, Asian, Canadian, Commercial, Contemporary, Drawings / Ink / Pastels, European, Mixed Media / Collage, Modern, Morrow Avenue District, Roncesvalles, Paintings (oil, acrylic, encaustic, egg tempera, w/c, pastel), Photography / Lens-based, Sculpture / Installation Art
AT THE GALLERY
AT THE FAIRS
Dec 5-10, 2017 | VIP Preview Tues 5 Dec, 5:30-10pm:
Christopher Cutts Gallery at Art Miami 2017, at One Herald Plaza at NE 14th Street on Biscayne Bay, Downtown Miami, between the Venetian and MacArthur Causeways. www.artmiamifair.com.