Grimsby Public Art Gallery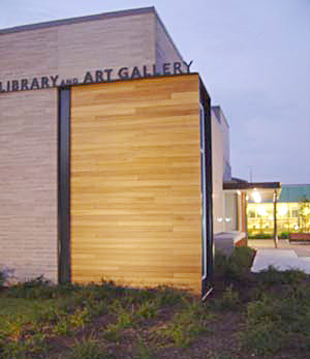 18 Carnegie Lane, Grimsby ON L3M 1Y1
hours: Mon & Fri 10-5, Tues-Thur 10-8, Sat & Sun 1-5.
admission: FREE.
T:
905 945 3246
[email protected]
www.grimsby.ca/Art-Gallery
www.facebook.com/thegpag.
www.twitter.com/TheGPAG.
www.instagram.com/thegpag.
http://grimsbypublicartgallery.tumblr.com/
TAG: Canadian, Contemporary, Drawings / Ink / Pastels, Fine Art Prints, Mixed Media / Collage, Niagara, Ontario Association of Art Galleries (OAAG), Paintings (oil, acrylic, encaustic, egg tempera, w/c, pastel), Public Galleries / Museums, Sculpture / Assemblage / Installation Art
EXHIBITIONS

Jun 16-Aug 12, 2018 | reception Fri 15 Jun, 7-9pm:
The Tent Project. John Notten. An exhibition that investigates the transcendence of tent from shelter to symbol. From campgrounds ... more
(See Calls for Artists for info on GPAG's Bi-annual Juried Exhibition – click here).