Corkin Gallery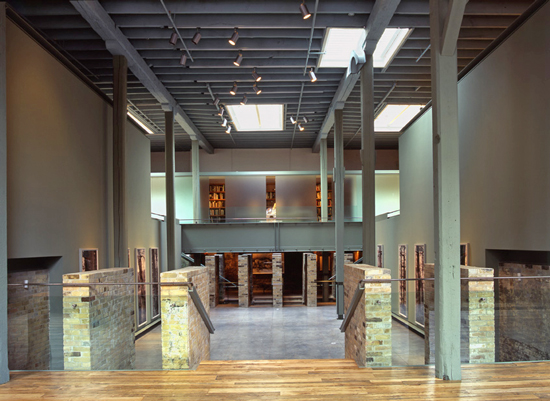 7 Tank House Lane, Distillery District, Toronto ON M5A 3C4
hours: Mon-Fri 10-6 and by appointment. (Please note: During Toronto's COVID-19 lockdown, you'll be able to engage with the gallery from home by browsing our online inventory and through virtual gallery tours and private viewings. To book a viewing online with just a few clicks, visit our website. For more information about any of our works, please email us).
T:
416 979 1980
[email protected]
www.corkingallery.com
Instagram: www.instagram.com/corkingallery.
Artsy: www.artsy.net/corkin-gallery.
Facebook: www.facebook.com/corkingallery.
Twitter: www.twitter.com/corkingallery.
YouTube: www.youtube.com/channel/UC1JdAjbLZ0r9l4NAvV6rosQ.
Blog: http://corkingallery.blogspot.com.
One of Canada's pre-eminent spaces for visual art, Corkin Gallery is recognized worldwide for its contribution to contemporary art discourse. By facilitating discussion among artists, writers, curators, museums and private collections, Corkin Gallery curates projects and exhibitions that contextualize the work of international artists with an historical trajectory.
TAG: Canadian, Commercial, Contemporary, Distillery District, Drawings / Ink / Pastels, Historical, Mixed Media / Collage, Modern, Paintings (oil, acrylic, encaustic, egg tempera, w/c, pastel), Photography / Lens-based, Sculpture / Assemblage / Installation Art, Video / Film / Sound / Digital
EXHIBITIONS
Mar 29-Apr 20, 2021:
David Urban, Revisiting Motifs. Corkin Gallery is pleased to present Revisiting Motifs, an exhibition of work by Toronto-based artist David Urban, on view in the Distillery District and in the gallery's online viewing room ... more