Gallery 1313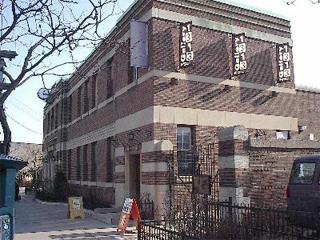 1313 Queen Street West, Toronto ON M6K 1L8
www.g1313.org
Facebook: http://bit.ly/2fhR8CJ.
Twitter: www.twitter.com/gallery1313.
Instagram: www.instagram.com/gallery1313.
YouTube: www.youtube.com/channel/UCGM4D4crOzkNgq4Li7RSKxA.
Gallery 1313 is an artist-run centre in the beating heart of Toronto's Parkdale Village. For over 20 years, we've been an anchor in the community, fostering a unique and adventuresome space in which both emerging and established artists can showase their work. Our inclusive and unpretentious walls have hosted over 8,000 artists, and we are constantly seeking to grow our audience with a blistering rotation of provocative, unpredictable, and disruptive exhibitions occurring throughout the year. Learn more about our past, present, and upcoming shows by visiting our website.
TAG: Parkdale, Toronto