Canadian Sculpture Centre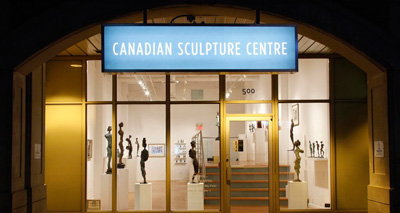 500 Church Street, Toronto ON M4Y 2C8
Hours: Tues-Fri 12-6, Sat 11-4 (except holiday weekends).
T:
647 435 5858
[email protected]
www.cansculpt.org
Facebook: http://bit.ly/2jJ87zm.
TAG: Artists' Collectives / Associations, Canadian, Church Street Village, Commercial, Contemporary, Juried Exhibitions, Ontario Association of Art Galleries (OAAG), Ontario Museum Association (OMA), Sculpture / Assemblage / Installation Art
EXHIBITIONS & EVENTS –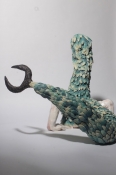 Jun 14-Jul 20, 2018 | opening reception / awards presentation Thur 14 Jun, 6:30pm:
The Sculptors Society of Canada presents... 22nd Juried Graduating Sculpture Student Exhibition. Jurors Kelly McCray, Josh Burston, Barbara Fle
...
more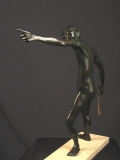 Jul 26-Sep 7, 2018 | opening reception / artist talks Thur 26 Jul, 6-8pm:
YOU + ME = US. Exploring the passion of the human spirit. Featuring works by: John Clinton, Brett Davis, Art DiLella, Eamon, Camie Geary-Mar ... more
(See also Calls for Artists, under Sculptors Society of Canada –
click here
).