Canadian Sculpture Centre / Sculptors Society of Canada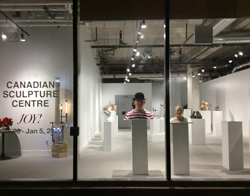 19 Mill Street (Distillery District), Toronto ON M5A 3R3 (1 block S of Front Street / 1/2 block E of Parliament Street; King streetcar #504A takes you directly to The Distillery)
Hours: Mon-Sat 11-6, Sun 12-5.
T:
647 435 5858
[email protected]
www.sculptorssocietyofcanada.org
Facebook: www.facebook.com/sculptorssocietyofcanada.
TAG: Artists' Collectives / Associations, Canadian, Commercial, Contemporary, Distillery District, Juried Exhibitions, Ontario Museum Association (OMA), Sculpture / Assemblage / Installation Art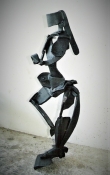 Mar 3-May 2, 2021:
SSC welcomes new member Patrick Bermingham. Please see the exhibition online: www.sculptorssocietyofcanada.org.
Mar 3-May 2, 2021:
The Sculptors Society of Canada presents Earth Day • Springs Forth. Visual narratives focusing on global awareness and the vulnerabilities of Mother Earth. Participants: Gordon Becker, John Clinton, Andy Berg, Ang
...
more