Gallery Gevik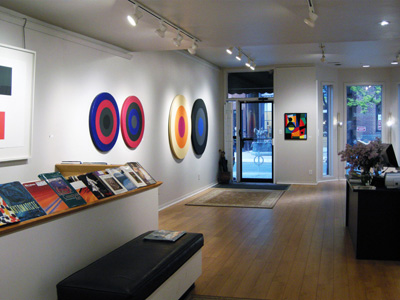 12 Hazelton Avenue, Toronto ON M5R 2E2
Hours: Tues-Sat 10:30-6. Sun & Mon by appointment.
T:
416 968 0901
[email protected]
www.gevik.com
Twitter: www.twitter.com/GalleryGevik.
Facebook: www.facebook.com/gallerygevik.
Specialized in Canadian art since 1976. Representing historical, post-War and Indigenous art. Member of ADAC (Art Dealers Association of Canada).
TAG: Art Dealers Association of Canada (ADAC), Canadian, Commercial, Contemporary, First Nations, Historical, Inuit Art, Mixed Media / Collage, Modern, Paintings (oil, acrylic, encaustic, egg tempera, w/c, pastel), Sculpture / Assemblage / Installation Art, Yorkville

Nov 27-Dec 15, 2018 | official opening Sat 8 Dec, 2pm, with presentation by Barry Ace:
Angus Trudeau & Jim Logan: From Memory – An exhibition of Trudeau's visionary mixed media collages from the ... more
Jan / early Feb 2019:
Rotating Group Shows of Gallery Artists including the fantastic multi-media sculptures of Mark Prent, figurative paintings by Carol Wald, Henry Wanton Jones, Genevieve Jost, Daphne Odjig, and abstract works by artists such
...
more