Gallery Gevik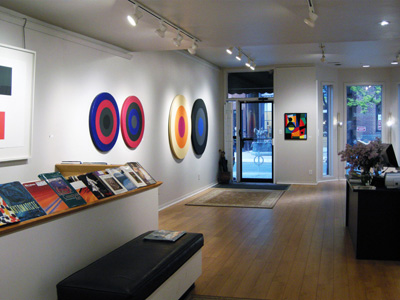 12 Hazelton Avenue, Toronto ON M5R 2E2
Hours: Tues-Sat 10-6. Sun & Mon: By appointment only.
T:
416 968 0901
[email protected]
www.gevik.com
Twitter: www.twitter.com/GalleryGevik.
Facebook: www.facebook.com/gallerygevik.
Instagram: www.instagram.com/gallerygevik/.
Specialized in Canadian art since 1976. Representing historical, post-War and Indigenous art. Member of ADAC (Art Dealers Association of Canada).
TAG: Art Dealers Association of Canada (ADAC), Canadian, Commercial, Contemporary, Historical, Indigenous, Inuit Art, Mixed Media, Modern, Paintings, Sculpture & Installation, Toronto, Yorkville
EXHIBITIONS

Opens Sat 4 Dec 2021, 12noon-5pm:
Gallery Gevik is pleased to present Carl Beam: The New World, a retrospective exhibition and the first in a commercial Toronto ga
...
more
Oct-Nov 2021:
The Post-War Movement: Canadian Abstraction Since 1950. Marcel Barbeau, Ronald Bloore. Marcelle Ferron, Lise Gervais, Fernand Leduc, Rita Letendre, Kazuo Nakamura, William Ronald, Jack Shadbolt, Gordon Smith, Harold Tow ... more