The Latcham Gallery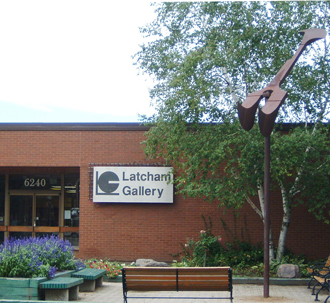 6240 Main Street, Box 3, Stouffville ON L4A 7Z4
hours: Tues-Fri 10-5, Sat 10-4.
admission: FREE.
T:
905 640 8954
[email protected]
www.latchamgallery.ca
Twitter: www.twitter.com/latchamgallery.
Instagram: www.instagram.com/latchamgallery.
Facebook: http://on.fb.me/urOYo4.
YouTube: www.youtube.com/user/latchamgallery
TAG: Canadian, Contemporary, Mixed Media / Collage, Ontario Association of Art Galleries (OAAG), Ontario Museum Association (OMA), Paintings (oil, acrylic, encaustic, egg tempera, w/c, pastel), Photography / Lens-based, Public Galleries / Museums, Video / Film / Sound, York
Exhibitions
Mar 10-Apr 28, 2018 | opening reception Sat 10 Mar, 1-3pm:
Annual Juried Exhibition. Selected artists: Peter Adams, Andrew Cripps, Virginia Dixon, Fiona Evans, Tibor Hargitai, Diana Hillman, Kal Honey, Jim Hurtubise, Leonora Husveti-Frenette, Kim-Lee Kho, Kyungmin Kate Lee, Cate McGuire, Justin Men ... more
Thur 3 May 2018, 6:30-9:30pm:
KickstART is an annual event as part of National Youth Week where youth are invited to participate in a Live Paint Battle along with other FREE activities in the Gallery and Art Studio. Visit www.latchamgallery.ca for details.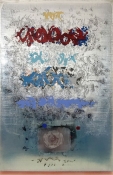 May 17-Jun 30, 2018 | opening reception Thur 17 May, 7-9pm:
Alice Teichert: text'painting. Alice Teichert is a multi-disciplinary artist exploring the endless possibilities of how li ... more