Niagara Pumphouse Arts Centre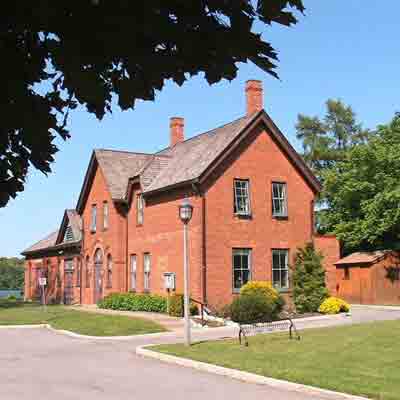 247 Ricardo Street, Niagara-on-the-Lake ON L0S 1J0
T:
905 468 5455
[email protected]
www.niagarapumphouse.ca
Facebook: www.facebook.com/niagara.pumphouse.
Twitter: www.twitter.com/pumphouse_arts.
Pinterest: www.pinterest.com/pumphousearts.
YouTube: https://bit.ly/2BtMZZu.
Instagram: www.instagram.com/niagarapumphouse/.
The Niagara Pumphouse Arts Centre is a not-for-profit community-based organization that supports and advances lifelong learning opportunities in the arts through our school and galleries, emphasizing community involvement and collaboration. Our mission is to engage, enrich and celebrate our diverse and growing population through the visual arts.
TAG: Contemporary, Fundraising Auctions, Mixed Media / Collage, Niagara Regional Municipality, Paintings (oil, acrylic, encaustic, egg tempera, w/c, pastel), Printmaking (woodcut, engraving, etching, lithography, screenprint, monoprint, etc.), Public Galleries / Museums, Sculpture / Assemblage / Installation Art