Stephen Bulger Gallery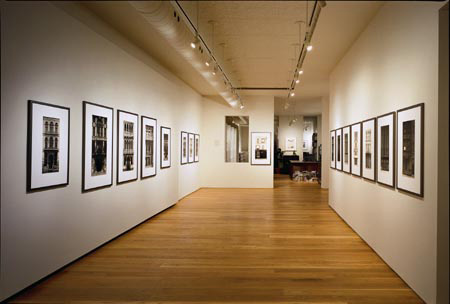 1356 Dundas Street West (new location!), Toronto ON M6J 1Y2
hours: Tues-Sat 11-6.
T:
416 504 0575
F:
416 504 8929
[email protected]
www.bulgergallery.com
Blog: http://bulgergallery.blogspot.com.
Facebook: www.facebook.com/BuglerGallery.
Twitter: www.twitter.com/BulgerGallery.
Instagram: www.instagram.com/stephenbulgergallery/.
Please note: Stephen Bulger Gallery has moved! On Sep 9, 2017 we opened the doors of 1356 Dundas Street West to welcome visitors in a purposefully designed space of over 11,000 square feet. Designed by architect Michael Boxer, the new space dramatically increases our exhibition space. Member of ADAC (Art Dealers Association of Canada).
TAG: American, Art Dealers Association of Canada (ADAC), Art Toronto 2017, Canadian, Contemporary, European, Historical, Modern, Ontario Association of Art Galleries (OAAG), Photography / Lens-based, Portugal Village (Dundas Street West of Ossington)
EXHIBITIONS

Apr 21-May 26, 2018 | reception Sat 28 Apr, 2-5pm:
Sunil Gupta: Friends and Lovers – Coming Out in Montréal in the '70s. Stephen Bulger Gallery is pleased to present ... more
Apr 20-22, 2018 | opening preview Thur 19 Apr, 6-9pm:
Stephen Bulger Gallery at Papier Contemporary, Booth C06, Arsenal Contemporary Art Gallery, 2020 William Street, Montréal. Featuring: Canadian Pacific Railways, Jirí Finda, S. J. Hayward, Geoffrey James, Albert Kish, Vi
...
more