Stephen Bulger Gallery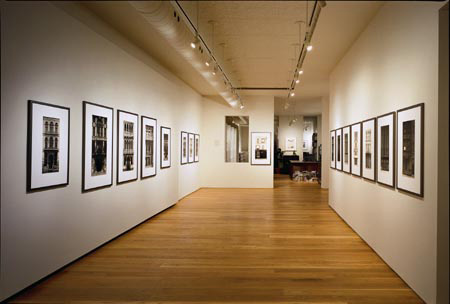 1356 Dundas Street West (new location!), Toronto ON M6J 1Y2
hours: Tues-Fri 11-4 by appointment only. Please note: In response to the pandemic, Stephen Bulger Gallery is suspending the 2020 exhibition schedule. In the interim, the gallery has installed select photographs by gallery artists, as well as photographs from the gallery's inventory and consignments. To make an appointment please telephone or book online. For spontaneous appointments, please knock or call.
T:
416 504 0575
[email protected]
www.bulgergallery.com
Facebook: www.facebook.com/BuglerGallery.
Twitter: www.twitter.com/BulgerGallery.
Instagram: www.instagram.com/stephenbulgergallery/.
Blog: http://bulgergallery.blogspot.com.
Member of ADAC (Art Dealers Association of Canada).
TAG: American, Art Dealers Association of Canada (ADAC), Canadian, Contemporary, European, Historical, Little Portugal (Dundas Street West of Ossington), Modern, Ontario Association of Art Galleries (OAAG), Photography / Lens-based