Sandra Ainsley Gallery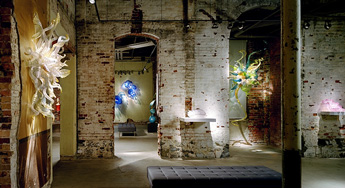 100 Sunrise Avenue, Unit 150, Toronto ON M4A 1B3
Hours: Tues-Sat 11-6.
T:
416 214 9490
F:
416 214 9503
[email protected]
www.sandraainsleygallery.com
Facebook: www.facebook.com/SandraAinsleyGallery.
Twitter: www.twitter.com/ainsleygallery.
Instagram: www.instagram.com/ainsleygallery
Sandra Ainsley Gallery is the leading dealer of contemporary glass in Canada. The Gallery, established in 1984, relocated in 2012 to a renovated industrial warehouse. The Gallery was designed to showcase the work of the leading Canadian, American, and international artists working primarily in glass and mixed media. Member of ADAC (Art Dealers Association of Canada).
TAG: American, Art Dealers Association of Canada (ADAC), Art Toronto, Asian, Canadian, Clay and Glass, Commercial, Contemporary, Eglinton East / Victoria Park, European, Other Fine Craft: metal, jewellery, stone, bone, Sculpture / Assemblage / Installation Art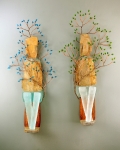 Feb 7-Mar 28, 2019:
Thomas Scoon created figures from a sequence of stone and glass. His figures rise up from the external landscape where Scoon lives, a place fil ... more
May 24-Jun 30, 2019:
Peter Bremers. Dutch born artist Peter Bremers is known for his cast glass sculptures inspired by nature's most extreme landscapes, based on his worldwide travels, including to Antarctica and the American Southwest. He also creates monume ... more
For information on exhibitions and events please see website or contact the Gallery.