Sandra Ainsley Gallery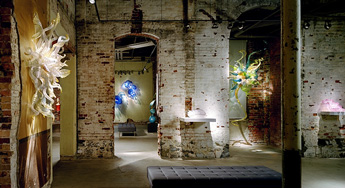 100 Sunrise Avenue, Unit 150, Toronto ON M4A 1B3
The Gallery is open by appointment only. To schedule an appointment please call 416 418 3242 or 416 565 3184, or email. Stay connected with us as we post regularly on Instagram and Facebook.
T:
416 214 9490
F:
416 214 9503
[email protected]
www.sandraainsleygallery.com
Facebook: www.facebook.com/SandraAinsleyGallery.
Twitter: www.twitter.com/ainsleygallery.
Instagram: www.instagram.com/ainsleygallery
Member of ADAC (Art Dealers Association of Canada).
TAG: Art Dealers Association of Canada (ADAC), Bermondsey, Canadian, Clay and Glass, Commercial, Contemporary, Eglinton East / Don Valley, Fine Crafts, Sculpture & Installation, Toronto, Victoria Village
Sandra Ainsley Gallery is the leading dealer of contemporary glass in Canada. The Gallery, established in 1984, relocated in 2012 to a renovate ... more
For information on exhibitions and events please see website or contact the Gallery.