The Power Plant
At Harbourfront Centre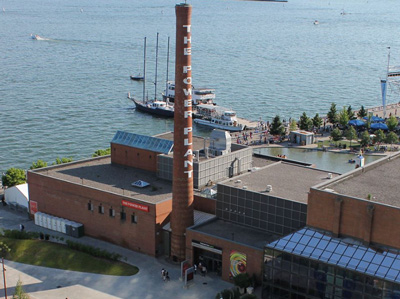 231 Queens Quay West, Toronto ON M5J 2G8
hours: Tues-Sun 10-5, Thur 10-8. Open holiday Mondays 10-5. The Power Plant closes between exhibitions for installation; please check exhibition dates to confirm the gallery is open to the public.
admission: FREE. Wheelchair accessible.
T:
416 973 4949
[email protected]
www.thepowerplant.org
Facebook: www.facebook.com/ThePowerPlantTO.
Twitter: www.twitter.com/thepowerplantTO.
Instagram: www.instagram.com/thepowerplantto.
Vimeo: http://vimeo.com/thepowerplant.
The Power Plant is Canada's leading public gallery devoted exclusively to contemporary visual art. Please visit our website for updates of events and programming. All are welcome.
TAG: American, Asian, Canadian, Canadian Museums Association, Contemporary, Drawings / Ink / Pastels, European, Harbourfront, Latin & South American, Middle Eastern, Mixed Media / Collage, Ontario Association of Art Galleries (OAAG), Paintings (oil, acrylic, encaustic, egg tempera, w/c, pastel), Performance Art / Music, Photography / Lens-based, Public Galleries / Museums, Sculpture / Assemblage / Installation Art, Video / Film / Sound / Digital
WINTER EXHIBITIONS
PROGRAMS & EVENTS