Heffel Fine Art Auction House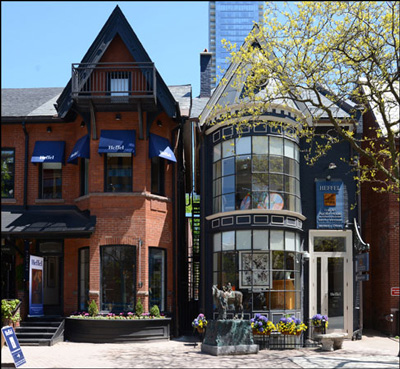 13 Hazelton Avenue, Toronto ON M5R 2E1
T:
1 888 818 6505
T2:
416 961 6505 (toll-free)
F:
416 961 4245
[email protected]
www.heffel.com
Facebook: www.facebook.com/heffelauction/.
Twitter: www.twitter.com/heffelauction.
Instagram: www.instagram.com/heffelauction.
YouTube: www.youtube.com/user/HeffelAuctions.
Full appraisal services.
TAG: Canadian, Contemporary, Drawings, Historical, Indigenous, Inuit Art, Mixed Media, Modern, Paintings, Photography, Printmaking, Sculpture & Installation, Toronto, Yorkville
LIVE AUCTION
Wed 1 Dec 2021: Live-streamed auction | Heffel's Digital Saleroom (online bidding) –
4:30pm ET – Video presentation.
5pm ET – Post-War & Contemporary Art.
... more
ACCEPTING CONSIGNMENTS
We are accepting consignments for our spring and fall live auctions of Post-War & Contemporary Art, and Canadian, Impressionist & Modern Art – and for our monthly online auctions of Canadian and international art. Artists of special int
...
more