Heffel Fine Art Auction House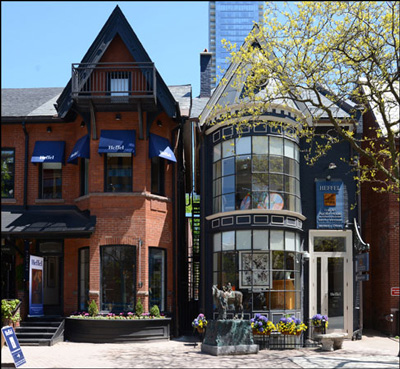 13 Hazelton Avenue, Toronto ON M5R 2E1
hours: Mon-Fri 10-6, Sat 11-5. Please note: Due to temporary office closures related to COVID-19, we encourage interested bidders to contact our staff directly for higher resolution images, and to preview works through our virtual tour.
T:
1 888 818 6505
T2:
416 961 6505 (toll-free)
F:
416 961 4245
[email protected]
www.heffel.com
Facebook: www.facebook.com/heffelauction/.
Twitter: www.twitter.com/heffelauction.
Instagram: www.instagram.com/heffelauction.
YouTube: www.youtube.com/user/HeffelAuctions.
Full appraisal services.
TAG: Auction Houses, Canadian, Contemporary, Drawings / Ink / Pastels, Historical, Indigenous, Inuit Art, Mixed Media / Collage, Modern, Paintings (oil, acrylic, encaustic, egg tempera, w/c, pastel), Photography / Lens-based, Printmaking (woodcut, engraving, etching, lithography, screenprint, monoprint, etc.), Sculpture / Assemblage / Installation Art, Yorkville
ONLINE AUCTIONS
LIVE AUCTION
ACCEPTING CONSIGNMENTS