A Space Gallery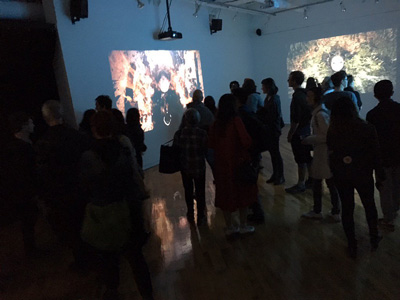 401 Richmond Street West, Suite 110, Toronto ON M5V 3A8
Gallery hours: Wed-Sat 12-5. The office is open by appointment only Tues-Sat.
T:
416 979 9633
[email protected]
www.aspacegallery.org
Facebook: http://bit.ly/2fwbVW1.
Instagram: www.instagram.com/aspacegallery.
Twitter: www.twitter.com/aspacegallery.
Founded in 1971, A Space is one of the oldest artist-run centres in Canada. It has played a significant role in the evolution of contemporary art. A Space was created to encourage and promote public interest in the visual arts and to provide space for communication between artists and members of the public. A Space exhibits multi-disciplinary projects that create a forum for dialogue and collaboration between diverse communities, including youth cultures and communities in transition.
TAG: 401 Richmond West building, Artist-Run Centres, Canadian, Canadian Museums Association, Contemporary, Entertainment District, Fashion District, Indigenous, Ontario Association of Art Galleries (OAAG), Photography / Lens-based, Sculpture / Assemblage / Installation Art, Toronto, Video / Film / Sound / Digital