Thompson Landry Gallery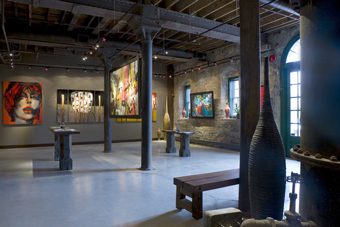 32 Distillery Lane (Stone Distillery Gallery), and 6 Trinity Street (The Cooperage Space), Distillery District, Toronto ON M5A 3C4
Gallery hours: Tues-Sat 11-6, Sun 12-5 or by appointment.
T:
416 364 4955
[email protected]
www.thompsonlandry.com
Facebook: http://bit.ly/2ex89HF.
Twitter: www.twitter.com/ThompsonLandry.
Instagram: www.instagram.com/thompsonlandrygallery/.
The Thompson Landry Gallery showcases the very best of the new generation of contemporary Quebec artists and its great masters, and is the only gallery in Toronto specializing solely in artwork from the province of Quebec.
TAG: Canadian, Commercial, Contemporary, Distillery District, Historical, Mixed Media / Collage, Modern, Paintings (oil, acrylic, encaustic, egg tempera, w/c, pastel), Photography / Lens-based
The fall months bring with them two exciting new exhibitions at the Thompson Landry Gallery: Feathers and Rust featuring Yoakim Bélanger, Yann Normand and Bénédicte Parmentier, and The Lightkeepers, a
...
more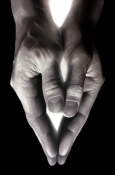 Nov 8-25, 2018:
The Lightkeepers is a solo exhibition of the work of Ognian Zekoff, one of Québec's leading hyper realist painters. Opening on No ... more