Mercer Union
A Centre for Contemporary Art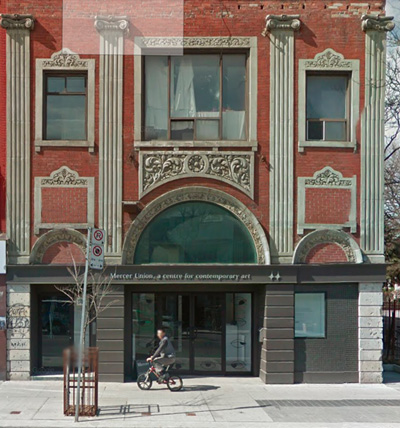 1286 Bloor Street West (one block E of Lansdowne TTC Station), Toronto ON M6H 1N9
hours: Wed-Sat 11-6. (Gallery closed 11 Oct -- 5 Nov 2021).
T:
416 536 1519
F:
416 536 2955
[email protected]
www.mercerunion.org
Facebook: http://on.fb.me/sLJH6x.
Twitter: www.twitter.com/mercerunion.
Instagram: www.instagram.com/mercerunion.
Mercer Union is a non-profit, artist-centred space. We are dedicated to supporting production of new and experimental work, and assisting artists in realizing pivotal projects. Mercer Union has been cultivating artists and challenging audiences since 1979. Member of ARCCO (Artist-Run Centres and Collectives of Ontario).
TAG: Bloor & Lansdowne Art District, Bloordale, Toronto
Exhibitions

6 Nov 2021 -- 26 Feb 2022:
Onyeka Igwe: THE REAL STORY IS WHAT'S IN THAT ROOM. With a forensic lens, Onyeka Igwe's commissioned film a so-calle ... more
6 Nov 2021 -- 26 Feb 2022:
Let it matter what we call a thing. Online and FREE to the public. Schedule and a full list of speakers coming soon. Nasrin Himada leads a response under Mercer Union's fORUM program, that extends on the themes of ... more
Billboard installation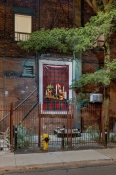 22 Sep -- 14 Dec 2021:
SPACE. Shellie Zhang | A day passes like a year: Ode to Autumn. Mercer Union's SPACE billboard commission ha ... more