Studio 888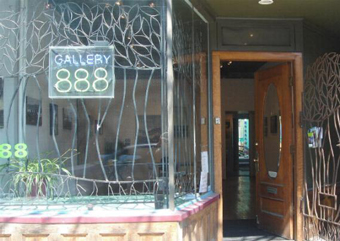 2359 Queen Street East, Toronto ON M4E 1H2
www.studio888.ca
Facebook: www.facebook.com/Studio888art.
Instagram: www.instagram.com/studio888art/.
Twitter: www.twitter.com/Studio888art.
Studio 888 was established by the artist Elizabeth Russ as a no-commission exhibition space for local artists and sometimes for her own work. The hope is to contribute to the growing vibrancy of the Queen Street East art scene. Studio 888 -- the home of affordable original artwork.
TAG: Beaches, Canadian, Commercial, Contemporary, Toronto