Art Gallery of Guelph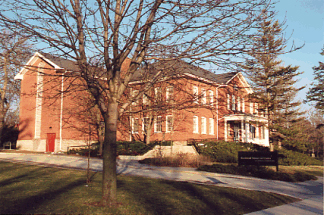 358 Gordon Street, Guelph ON N1G 1Y1
T:
519 837 0010
http://artgalleryofguelph.ca
Facebook: www.facebook.com/AGGuelph/.
Twitter: www.twitter.com/AGGuelph.
Instagram: www.instagram.com/agguelph/.
Linkedin: www.linkedin.com/company/macdonald-stewart-art-centre
TAG: Canadian Museums Association, Galeries Ontario Galleries (GOG), Guelph, University- or college-affiliated, Wellington County
DONALD FORSTER SCULPTURE PARK
Sun 4 Dec 2022, 2pm:
The Art Gallery of Guelph (AGG) is pleased to announce the launch of the 41st installation in the Donald Forster Sculpture Park – Maada'oonidwag (Coming together) by artist KC Adams. All are welcome to the unveiling and rec
...
more