Koffler Gallery
AT ARTSCAPE YOUNGPLACE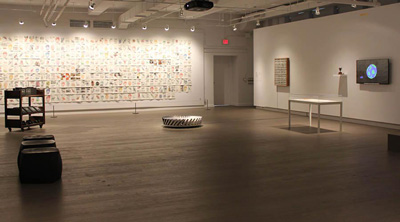 180 Shaw Street, Suite 104-105, Toronto ON M6J 2W5
hours: Wed-Sat 12-5.
www.kofflerarts.org
Instagram: www.instagram.com/kofflerarts/.
Twitter: www.twitter.com/KofflerArts.
Facebook: www.facebook.com/KofflerArts.
YouTube: www.youtube.com/user/KofflerArts.
TAG: Canadian Museums Association, Galeries Ontario Galleries (GOG), Non-Profit, Toronto, Trinity-Bellwoods, West Queen West
EXHIBITION & EVENTS
Apr 17-Nov 12, 2023:
We are delighted to announce our second Koffler Gallery exhibition in 2023: The Synagogue at Babyn Yar: Turning the Nightmares of Evil into a Shared Dream of Good. The exhibition features the work of visionary Swiss archit
...
more
WATCH NOW
Watch now: Manuel Herz and Robert Jan van Pelt in conversation (recorded on Tues 19 Apr 2023, the day after the public opening of The Synagogue at Babyn Yar: Turning the Nightmare of Evil into a Shared Dream of Good). M ... more