Koffler Gallery
AT ARTSCAPE YOUNGPLACE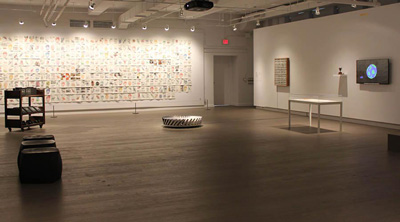 180 Shaw Street, Suite 104-105, Toronto ON M6J 2W5
Gallery hours: Wed-Sun 12noon-5pm. (Please note: Gallery will be closed Dec 19, 2022 - Jan 4, 2023).
www.kofflerarts.org
Instagram: www.instagram.com/kofflerarts/.
Twitter: www.twitter.com/KofflerArts.
Facebook: www.facebook.com/KofflerArts.
YouTube: www.youtube.com/user/KofflerArts.
TAG: Canadian Museums Association, Galeries Ontario Galleries (GOG), Non-Profit, Toronto, Trinity-Bellwoods, West Queen West
EXHIBITION
Nov 2, 2022 - Mar 5, 2023:
nichola feldman-kiss \ SIREN. We are thrilled to be re-opening the Koffler Gallery with an extraordinary new photography, video and sound installation from the pioneering Canadian artist nichola feldman-kiss. A "siren" is ... more
DIGITAL PROGRAMMING
KOFFLER.DIGITAL – The Koffler's online platform for 100% original FREE, awesome digital arts content. https://koffler.digital.