Sur Gallery
LATIN AMERICAN CANADIAN ART PROJECTS (LACAP)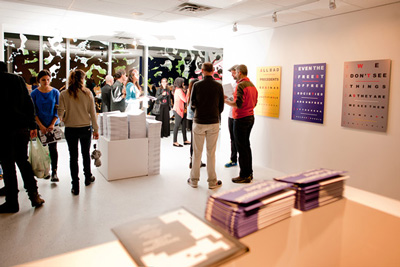 39 Queens Quay East, Suite 100, Toronto ON M5E 0A5 (east of Yonge Street)
Gallery hours: Thur & Fri 12noon-6pm, Sat 11am-5pm.
T:
416 654 7787
[email protected]
www.surgallery.ca
www.surgalleryvirtual.ca.
https://lacap.ca/home/.
Facebook: www.facebook.com/LACAPsurgallery.
Twitter: www.twitter.com/LACAParts.
Instagram: www.instagram.com/surgallery.
YouTube: www.youtube.com/user/lacapcanada.
Sur Gallery is Toronto's first gallery space dedicated to the exhibition and critical engagement of contemporary Latin American and Latinx art in Canada and is a project of Latin American Canadian Art Projects (LACAP).
TAG: Galeries Ontario Galleries (GOG), Non-Profit, St. Lawrence - East Bayfront - The Islands, Toronto
PAST EVENTS
Recording available for "After Radical Women: Challenges to Dismantle the Colonial Artistic Canon", a special lecture delivered by writer and curator Andrea Giunta on Thur 18 May 2023, as part of the Latin American Speaker
...
more