The Power Plant
AT HARBOURFRONT CENTRE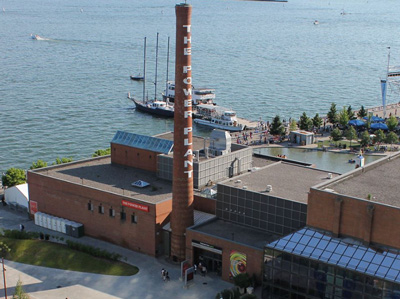 231 Queens Quay West, Toronto ON M5J 2G8
Gallery hours: Wed-Sun 10-6.
admission: FREE. Wheelchair accessible.
T:
416 973 4949
[email protected]
www.thepowerplant.org
Facebook: www.facebook.com/ThePowerPlantTO.
Twitter: www.twitter.com/thepowerplantTO.
Instagram: www.instagram.com/thepowerplantto.
Vimeo: http://vimeo.com/thepowerplant.
The Power Plant is Canada's leading public gallery devoted exclusively to contemporary visual art. It is a vital forum for the advanced artistic culture of our time that offers an exceptional facility and professional support to diverse living artists, while engaging equally diverse audiences in their work. The Power Plant pursues its activities through exhibitions, publications, and public programming that incorporate other areas of culture when they intersect with visual art.
TAG: Canadian Museums Association, Harbourfront - CityPlace, Public, Toronto