Kipling Gallery
141 Trade Valley Drive, Unit 1, Woodbridge, Vaughan ON L4H 3N6
Hours: Mon-Fri 9:30am-3pm (or by appointment); Sat & Sun by appointment only.
T:
905 265 2192
[email protected]
www.kiplinggallery.com
Facebook: www.facebook.com/Kipling-Gallery-1503007410015354/.
Instagram: www.instagram.com/kipling_gallery.
Twitter: www.twitter.com/KiplingGallery.
Pinterest: www.pinterest.com/kiplinggallery/.
Kipling Gallery proudly devotes itself to the promotion and sale of original fine art. The wide and varied inventory includes highly collectible historical Canadiana and Indigenous art, featuring important Inuit and First Nations artists of first rank. The Gallery also features contemporary artists living locally and worldwide. Kipling Gallery has also distinguished itself for advancing the arts through collaborative efforts with cultural institutions such as the Smithsonian, Washington D.C., the Rockwell Museum, Corning NY, the McMichael Canadian Art Collection, Kleinburg ON, and the Cerny Inuit Collection, Bern, Switzerland, just to name a few.
TAG: Canadian, Commercial, Contemporary, Historical, Indigenous, Inuit Art, Modern, Vaughan, Woodbridge, York Regional Municipality
GALLERY ARTISTS + GALLERY COLLECTION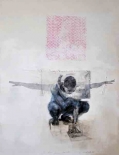 Gallery artists and Gallery collection: Abraham Anghik Ruben, Manasie Akpaliapik, Billy Merkosak, Steve Snake, Brian Marion, Daniel Diaz, Ernesto M
...
more