13th Street Gallery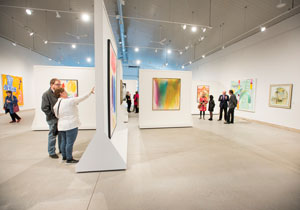 1776 Fourth Avenue, St. Catharines ON L2R 6P9
Gallery hours: Tues-Sat 10-5 or by appointment.
T:
289 968 1840
[email protected]
www.13thstreetgallery.com
Facebook: www.facebook.com/13thStreetGallery.
Instagram: www.instagram.com/13thStreetGallery/.
The Gallery specializes in Canadian historical and contemporary art. The Gallery is located at 13th Street Winery in the Niagara Region and is nestled amid an impressive contemporary sculpture garden. Come for the art... stay for the experience.
TAG: Canadian, Commercial, Contemporary, Niagara Regional Municipality, St. Catharines, Wineries