Creative Spirit Art Centre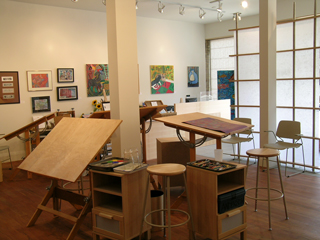 [email protected]
www.creativespirit.on.ca
Facebook: https://www.facebook.com/Creative-Spirit-Art-Centre-299210340430/.
Twitter: www.twitter.com/ACreativeSpirit.
Pinterest: www.pinterest.com/Str82folio/.
Instagram: www.instagram.com/CSACDovercourt/.
Province of Ontario Not for Profit # 000975747 May 25, 1992. Revenue Canada Charitable Registration # 88914 4374 RR0001. Vision statement: Advancing the creative power in people with disabilities. Mission statement: Creating universal access for artists with disabilities. "and access to the arts is a right, not a priviledge" -- ADA Americans with Disabilities Act 1990.
TAG: Artists' Collective, Non-Profit, Online-only addresses
Creative Spirit Art Centre provided art education for people living with disabilities for over 25 years. The Gallery / Studio no longer hosts events or monthly exhibitions. We continue to maintain
...
more