Gallery Phillip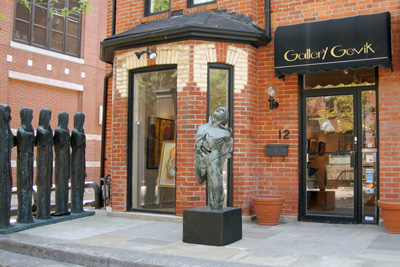 12 Hazelton Avenue, Toronto ON M5R 2E2
Hours: Tues-Sat 11-6. Sun & Mon by appointment.
T:
416 968 0901
[email protected]
https://gevik.com/gallery-phillip/
Twitter: www.twitter.com/GalleryGevik.
Facebook: www.facebook.com/gallerygevik.
Gallery Phillip has exhibited First Nations and Inuit art since 1976. The Gallery features an extensive collection of Indigenous art, which includes sculptures, graphics and drawings in a variety of styles and subjects. We carry Inuit prints from Cape Dorset, Baker Lake, Pangnirtung, Povungnituk, Holman Island, and Kangiqsualujjuaq, and share an equal passion for original Inuit drawings. Member of ADAC (Art Dealers Association of Canada).
TAG: Annex, Commercial, Contemporary, Indigenous, Inuit Art, Toronto, Yorkville
PRINT RELEASE & SALE
Sat 15 Oct 2022:
2022 Cape Dorset Annual Print Collection.
As October rolls around and the leaves start to turn, Gallery Gevik is once again pleased to present the Annual Cape Dorset Print Collection, now in its incredible 63rd year. This year's coll ... more