A Space Gallery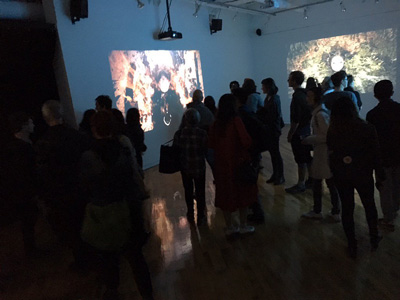 401 Richmond Street West, Suite 110, Toronto ON M5V 3A8
T:
416 979 9633
[email protected]
www.aspacegallery.org
Facebook: http://bit.ly/2fwbVW1.
Instagram: www.instagram.com/aspacegallery.
Twitter: www.twitter.com/aspacegallery.
A Space Gallery is committed to critical engagement through the presentation of interdisciplinary programs including exhibitions, performances, screenings, collaborations and discussions. Central to the gallery's artistic direction is an exploration of the ways that art can contribute to social justice and to greater awareness of cultural similarities, differences and specificities. We are open to local and international proposals from individual artists as well as curatorial propositions, thematic interests, and research trajectories. A Space brings together artists, writers, academics, students and activists whose works transgress discipinary boundaries.
TAG: 401 Richmond West building, Canadian Museums Association, Fashion District, Galeries Ontario Galleries (GOG), Non-Profit, Toronto, Wellington Place
MAIN GALLERY
A SPACE WINDOWS